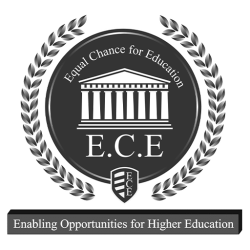 EVENING

of

CONVERSATION




concerning

EDUCATION
Thank you to our 2022 distinguished panelists for your participation and support
Highlights of the Evening
Two of our partner college presidents, Dr. Dan Boone, Trevecca Nazarene University & Paul Stumb, Cumberland University, shared how ECE scholars have contributed to and enriched the campus experience for all students.
ECE Founder Dr. Michael Spalding received the "Michael J Spalding Professorship in Nursing" from Cumberland University in recognition of his dedication to improving the lives of ECE scholars through higher education.
Panelists engaged in a lively conversation of personal experiences and historical references on issues concerning immigration and education in the US.
Don Graham relayed that his organization, TheDream.US, thenation's largest scholarship provider from Dreamers, has invested over $2.5million in Tennessee in partnership with ECE.
22 ECE alumni joined the panelists on stage to express their appreciation to ECE and its supporters. Two scholars told the audience about their own heartfelt and inspiring personal journeys.
The ECE scholars presented the panelists with "This American Land,"  a coffee table book by photographer Jack Spencer. They also included hand-written excerpts from their personal stories as an example of how they see America and the dreams it represents.
The Evening's Committee
Event Chairs
Neil Krugman and Lee Pratt
Event Host Committee
Charles Robert and Sasha Bone
Andre Churchwell, MD
Trey Lipman
Mark and Diane Janbakhsh
Melissa Mahanes
Tricia Munro
Celeste Reed
Michael Spalding, MD
The Evening's Sponsors
Thank you to our generous Host Sponsor:
The Sandra Schatten Foundation
Presenting Sponsors
Trevecca Nazarene University
The Henry Laird Smith Family Foundation
Benefactor Sponsors
Joyner & Hogan Printers
Lipman Brothers
Jim and Trish Munro
Contributing Sponsors
The Danner Foundation
Cumberland University
Delek US
Steven and Laurie Eskind
Lipscomb University
Supporting Sponsors
HCA Healthcare
Renasant Bank